McGill Robotics - Autonomous Underwater Vehicle Team
McGill Robotics - Supervisor: Professor Meyer Nahon
10th Place Overall - AUVSI & ONR RoboSub Competition
3rd Place Static Judging
Best Branding and Business Development ($500)
---
Co-Founder & Mechanical Lead
Co-Founder: McGill Robotics is an umbrella organization of students who develop autonomous vehicles. It was started by Nick Speal and myself as a platform for a number of robotics teams to learn about and build robots, and compete in international robotics competitions. The organization began with only the Autonomous Underwater Vehicle team and a business team, and has already expanded to include the CanSAT team, Autonomous Race Car team, and the University Rover Challenge team. With collaborative resources and momentum from a successful year with McGill LunarEx Robotics, McGill Robotics should continue to expand and succeed.
Mechanical Lead: As mechanical engineering lead at McGill Robotics, I was in charge of the design and manufacturing of an autonomous underwater vehicle, as well as the management and delegation of twenty engineering students working on the mechanical systems of the robot.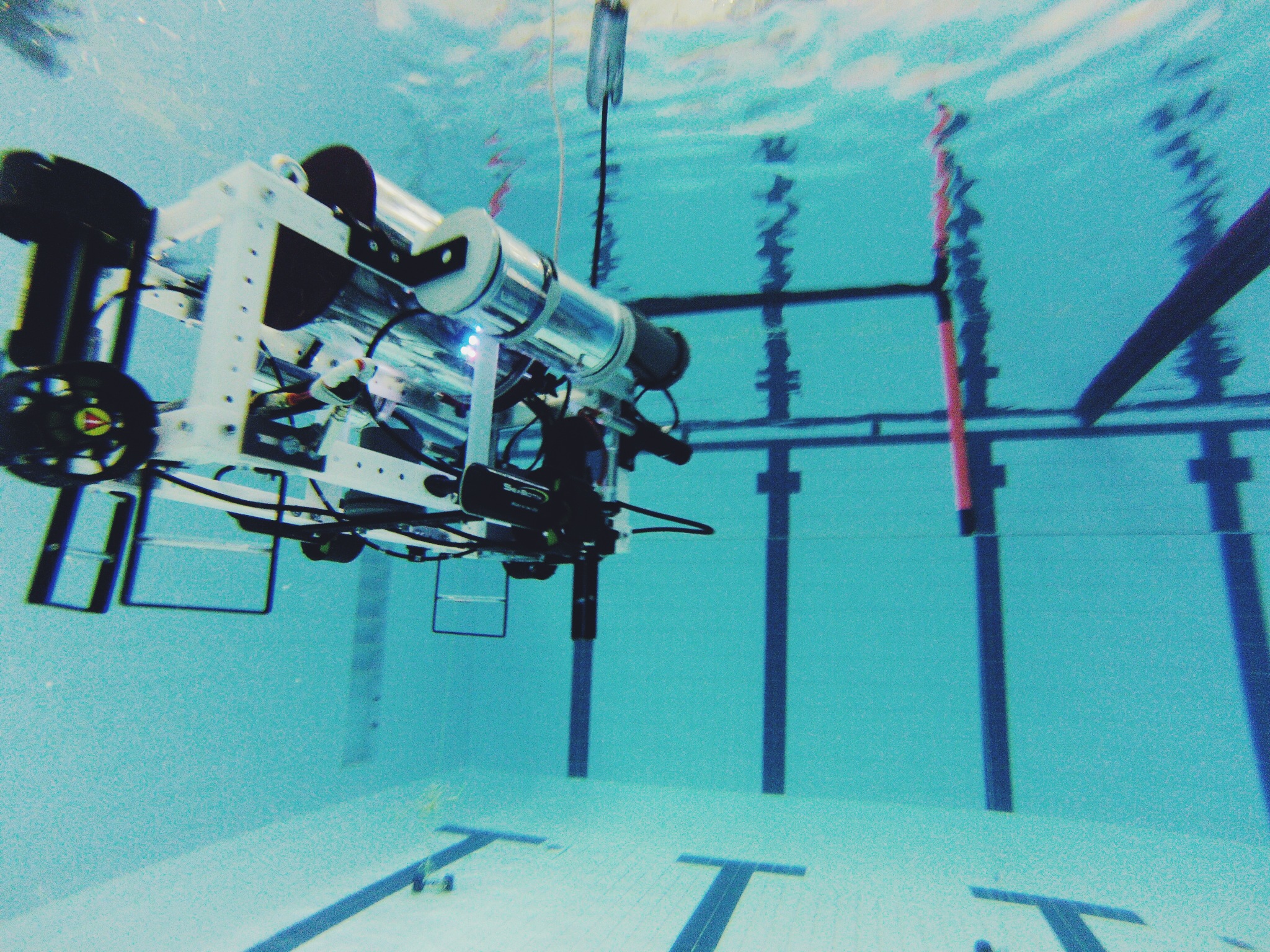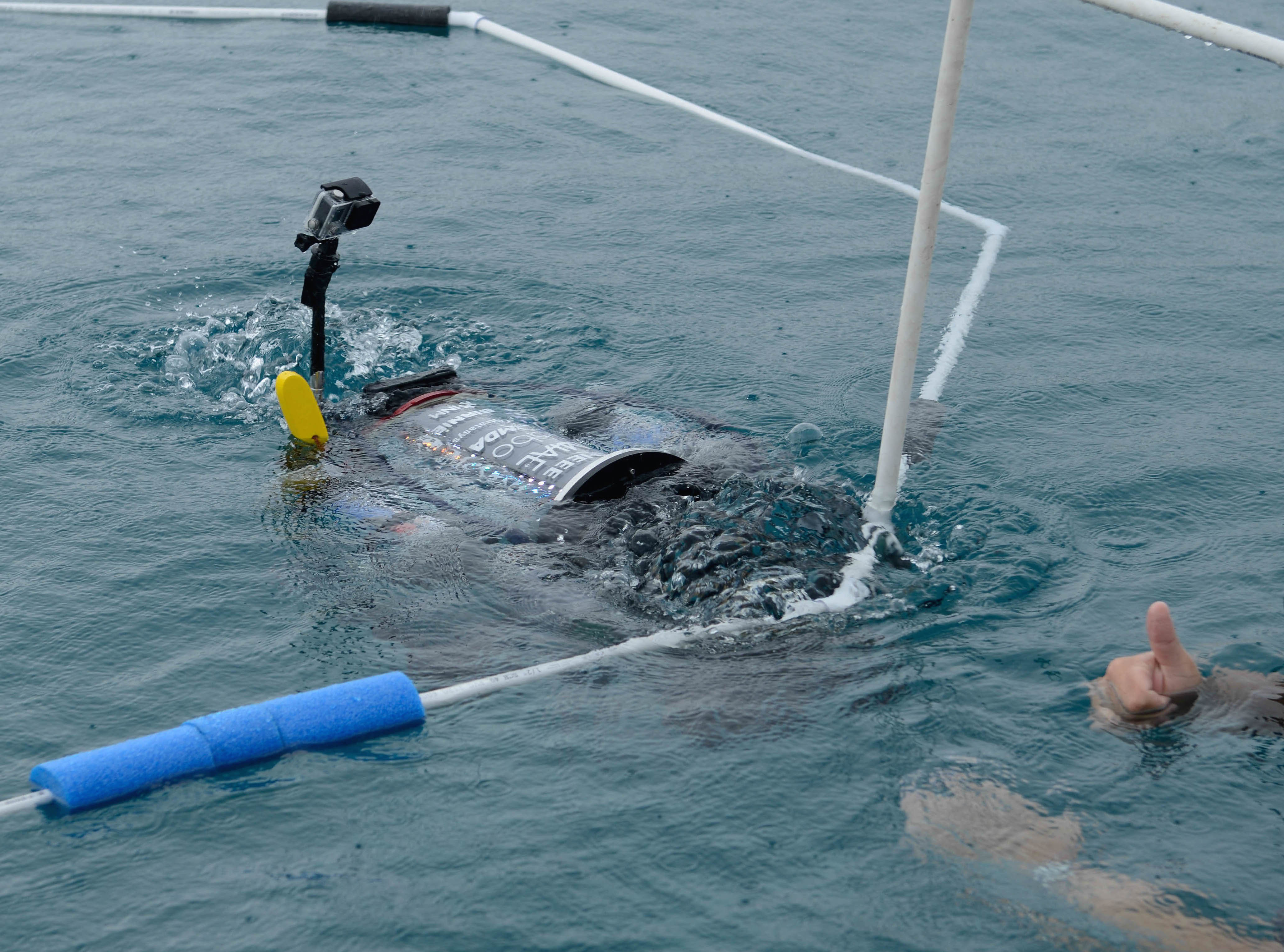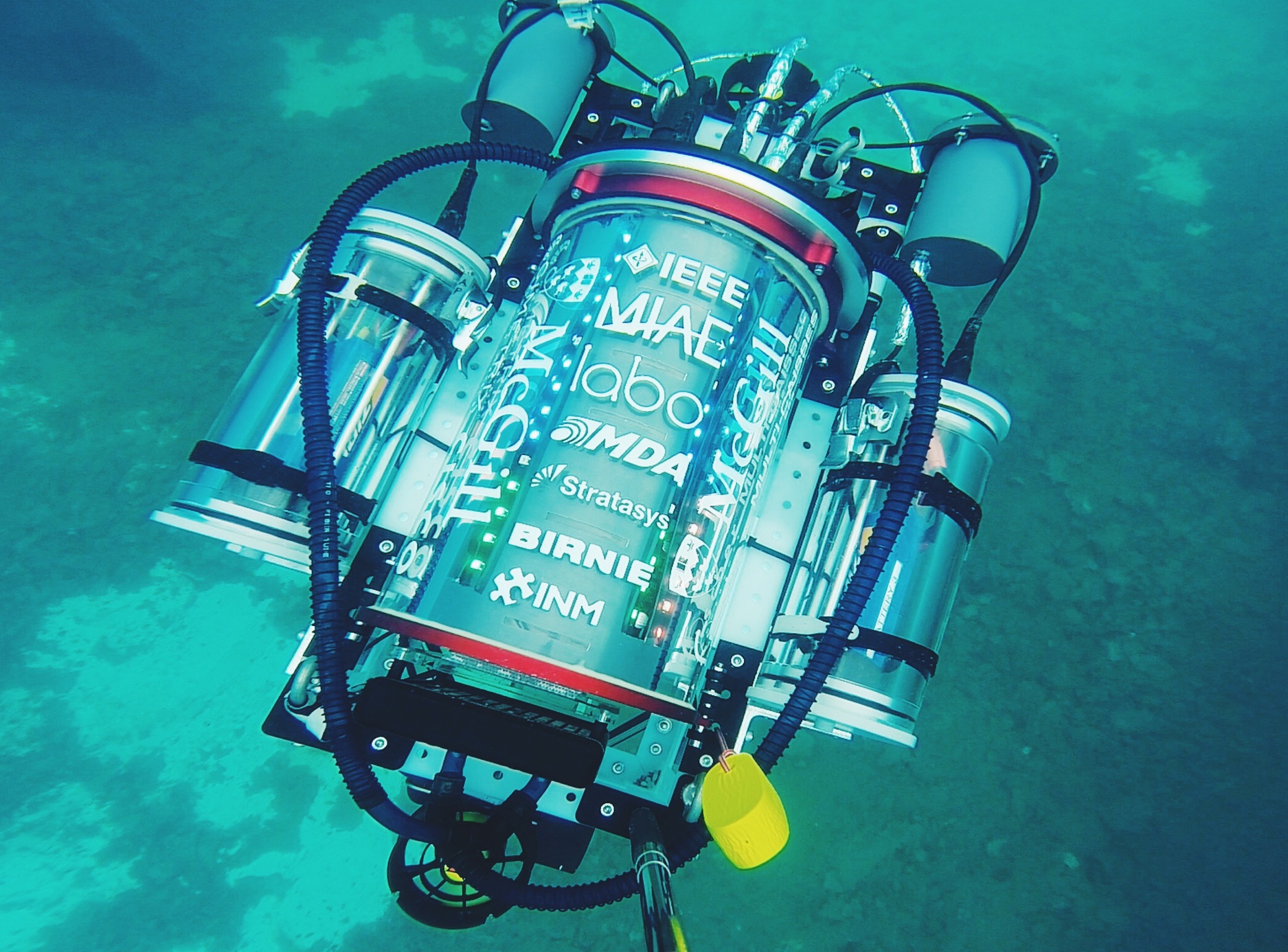 The Team
This year, I helped the robotics design team re-brand to McGill Robotics and expand from 40 to 98 committed members, due to a deliberate effort to market ourselves and recruit the increasing number of interested students. With increased professionalism, publicity, and success, we are able to give many more students access to invaluable engineering experiences. At the 2014 RoboSub Competition, the team was awarded Best Branding and Business Development ($500) due to these deliberate efforts.
The Competition
The AUVSI Foundation's RoboSub Competition in San Diego is the top international competition for university robotics teams building autonomous underwater vehicles. The challenge is to build a fully autonomous robot that can navigate underwater and complete various tasks that involve responding to and interacting with its environment. For example, the AUV must pass through gates, respond to light signals, locate an object near an acoustic pinger, shoot torpedoes at targets, and pick up items off the bottom.
My Role
Leading the mechanical division was a new challenge for me and required the technical skills to research, design, prototype, manufacture, implement, and test an AUV—something totally foreign to me—as well as manage and lead a large group of undergraduate students with varying levels of skill and commitment. Some of the major areas I was versed on with this project are listed below:
Technical Skills
• 3D printing
• Electro-mechanical interfacing
• Manufacturing plastics, metals, and composites
• Working with suppliers and orders
• Material properties of plastics, metals, composites
• Waterproofing and o-ring seals
• Hardware selection and standardization
• Anodizing and plating
• Conductivity and EMI considerations
• Designing for ideal buoyancy, trim, and list
• Understanding of the electrical and software systems
Management Skills
• Creating and maintaining a structural hierarchy
• Teaching inexperienced individuals
• Motivating volunteers
• Rewarding and disciplining
• Implementing and using project management tools
• Communication within a large team
• Branding, marketing, and sponsor promotion
• Requesting funds and sponsorship
• Social media management
Tons of information about the technical details of the vehicle can be found on the vehicle page of our website and frequent detailed updates are posted on the news page.
Additionally, I was in charge of all our social media platforms—Facebook, Instagram, Twitter, YouTube, and LinkedIn—where I posted daily and weekly updates, utilizing our specific branding strategy and social media management tools.
Writeups on the team by:

---